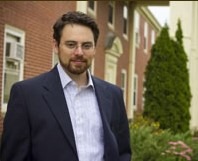 Environmental Concerns Committee, Written Synopsis of report to Oct. 1, 2021 Faust GMM
By Matt Robinson, Environmental Concerns committee member
On May 3, 2021, Janice Harvey and I met with VP Finance Lily Fraser and HR Director Jason Scarbro and presented them with the FAUST motions from the April 13, 2021 AGM. This meeting was on the advice of a former faculty representative on STU's Pension Advisory Committee (PAC).
On Sept. 17, 2021, there was a follow-up meeting. Janice and I met a group from Canada Life together with members from PAC.
People present from Canada Life: ·
Barry Bransfield – A higher level group sales coordinator or facilitator in this process. ·
Erika Richard – Erika is STU's Client-Services Rep and the person that handles the operational and administrative aspects of the STU plan.
Vathsala Martin

– Works on product development, is involved with the design of funds on the Canada Life portfolio and is likely the person in charge of deciding or recommending what would be included in this type of investment fund.
People Present from STU: Lily Fraser, Susan Sears, Pauline McIntyre, Lauren Eagle, Jason Scarbro
Vathsala Martin presented a new 'suite' of Responsible Investing (RI) ESG (Environment, Social, Governance) themed funds. Canada Life seemed somewhat receptive to the priorities in FAUST's motions: the desire for a report on the addition of fossil fuel free funds and the need for greater transparency regarding the carbon footprint of our existing funds.
For reference purposes, our motions at the April FAUST AGM were:
"Motion 1: That FAUST endorse the initiative to enable pension plan members to divest their portfolios from "fossil fuel companies," meaning at minimum any funds that hold the publicly traded stocks and/or corporate bonds of companies listed in the Carbon Underground 200. for clarification: The Carbon Underground 200 serves as an exclusionary screen standard for fossil free investor portfolios and asset management products. www.ffisolutions.com [This has currently been updated to: https://fossilfreefunds.org/carbon-underground-200]
Motion 2: That FAUST request that the Pension Advisory Committee direct Canada Life to: prepare a report, whose terms of reference should be developed in consultation with the FAUST Environment Committee, that: a) identifies the degree to which the top 200 fossil fuel companies listed in the Carbon Underground 200 are included in the various pension funds currently offered to faculty (i.e. as % of investment in each fund), and b) proposes a number of fund options that contribute to a sustainable energy transition.
For clarification of (b), some examples of funds that might be included for consideration are:
(i) the BlackRock Global Renewable Power III Fund (https://www.bloomberg.com/news/articles/2021-04-08/blackrock-raises-4-8-billion-to-invest-in-renewable-power
(ii) ProShares S&P 500 Ex-Energy ETF (SPXE)
(iii) RBC Vision Fossil Fuel Free Global Equity Fund (RBF430.CF), and
(iv) iShares Global Clean Energy ETF (ICLN)"
We are not sure how this will turn out, but we are getting some traction so far. Please stay tuned!